On December 31, 2011, a total of 700 families, including employees, agents, and suppliers of 18 Ladies & Gentlemen's Square Company gathered at the R&F Taoyuan Clubhouse to welcome the arrival of the New Year and opened a grand feast. The dinner started at 4pm and officially entered the party after 7pm. It continued until the zero of 2012 New Year's Day. There was more laughter and more passion. At the beginning of the evening, Ms. Ye Yuqin, the chairman, gave a warm and enthusiastic new year address, fully affirming the achievements made by all the family members in the past year, and raised new hopes for everyone. Then Mr. Ye Guoming, the general manager, delivered an impassioned New Year message and announced The party officially opened.
The show is brilliant and bright
As the countdown of the opening ceremony sounded, the large-scale program "Long Teng Sheng Shi" brought by the production center opened the prelude to the party. Xiang Long vacated, Jin Long delivered Rui, and the festive "Dragon Dance" program brought everyone a new year. The fortune and wealth. Afterwards, the families of various departments expressed their yearning for a better life with their own songs and dances, and their sincere love of the collective. They showed us a picture of solidarity, friendship and passion. The music of joy sounded a good sign for the New Year, bringing a peaceful and peaceful view of the Purple Lady.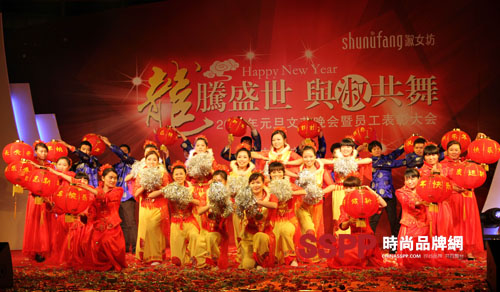 The show "Songs and Dances"
Harvest Festival - Open 2011 Commendation Meeting
This is not only a festive season, but also a good harvest festival. The 2011 employee recognition meeting was also kicked off at the party. In 2011, the family of the 18 Ladies and Gentlemen Square walked quietly through their hard work. The immortal achievements recorded everybody's lofty sentiments and unceasing pioneering spirit. A total of 21 "Best Employee Awards", 3 "Best Management Awards" and 1 "Best Contribution Award" were awarded. Among them, Ms. Xiong Can, the design director of the development center, won the "Best Contribution Award". The prize was the Toyota private car, which caused the audience to cheer and scream.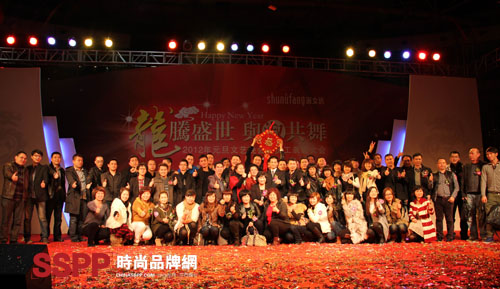 Eighteen ladies workshops, distributors, suppliers photo
Countdown to zero, all members welcome the new
When approaching zero, when the New Year's bell was about to ring, the whole party was happy and the host led the countdown to welcome the arrival of the 2012 New Year. When the "Golden Dragon" of 2012 arrived, the Eighteen Ladies Square danced with it together, together with the carnival, and wrote their own achievements in 2011. At the same time, they once again used passion to light up the 2012 dreams. Hope: I wish the 18th Ladies and Gentlemen's Square will take off in 2012 and make greater achievements to support and nurture everyone!
Chenille Fabric Jade Motor Co., Ltd. , http://www.nstextiles.com