In the increasingly fierce competition in the market environment, clothing companies must take a new path in order to create a "China's first European fashion casual wear," the profit of the United States (Y.CMD) is the Guangdong Dongguan Jiahui's Fashion leisure brand, the company has a large number of top-level resource advantages, the formation of strategic alliances, with different channels as a guide, and strive to perfect integration in the domestic leisure wear market.

It is reported that after a few years of steady and rapid development, Y.CMD has formed a standardized and perfect company system integrating R&D, design, production and sales. Up to now, YCMD has established a total of more than 600 terminal sales outlets nationwide, covering Guangdong, Jiangsu, Zhejiang, Beijing, Inner Mongolia, Heilongjiang, Tianjin, Hebei, Shandong, Sichuan, Xinjiang, Tibet and Gansu. Liaoning, Yunnan, Guizhou, Hubei, Shanxi, Anhui, Hunan, Fujian, Guangxi, Hainan and Other provinces. With such rapid development, the channels that Y.CMD insists are inseparable from Wang's innovative business strategy. At the beginning of its establishment, Y.CMD was fully aware that it was necessary to plan the channel positioning of the brand at each stage, and at the same time, to clarify the focus of the brand channel construction—between the e-commerce and physical storefronts, as well as Shangchao The scientific and precise positioning and selection between shops and at the level of the market are not blindly expanded and targeted.


YCMD Yingcaimeidi Spring 2012 New Product Series Yingcai Meidi Difference Occupy Fashion Market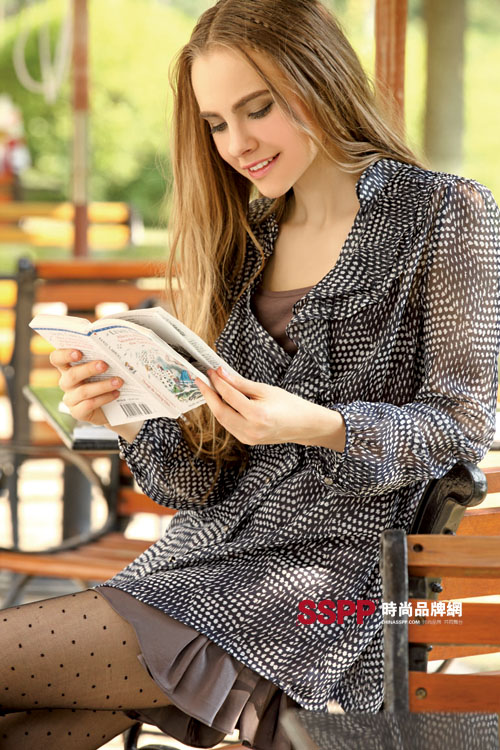 YCMD Yingcaimeidi Spring 2012 New Product Series Yingcai Meidi Difference Occupy Fashion Market
Y.CMD has found that channel positioning is the most crucial choice in channel construction. This is often overlooked by many apparel companies. Many service companies blindly expand their channels, and they have a lot of good business strategies. Psychologically, such channel positioning has determined from the beginning that the development of the brand lacks the foundation for healthy growth. In the apparel industry's market tide, many brands are overwhelmed by the fuzzy channel positioning. Y.CMD effectively avoids the consequences of improper channel construction.

Nowadays, the sales channels of clothing companies are nothing more than three types: ground floor shops, supermarkets, and online shopping prosperous in the era of Internet information. As an emerging shopping channel, online shopping platform is considered to be a huge potential channel under the influence of e-commerce websites such as Taobao. However, the operating mechanism needs to be standardized and improved. Y.CMD has a steady and steady development philosophy and is still taking a wait-and-see attitude toward online shopping channels. For the traditional distribution channels, Shang Chao and the ground floor, Y.CMD comprehensively compares the shopping habits of target consumers and ranks shopping centers and grounds as the first choice.
Faced with the booming development momentum of the casual wear market, Y.CMD conveys the attitude of "fashion, youthfulness, and vitality" to the public. Therefore, there is no restriction on the choice of franchisees in certain types of cities. Instead, the core channels are located in first-tier shopping malls and ground floor stores in second and third-tier cities in China, and second-tier shopping malls and ground floor stores in first-tier cities in China are positioned as auxiliary channels. This positioning is a manifestation of Y.CMD's strategy of consistently "differentiating the market". The casual wear brand has become a target for many apparel brands due to its broad consumer base, large market demand and moderate product prices. If you blindly compete with competitors for market resources and ignore the positioning features of your own brand, you will reduce the brand's sense of market identity. Y.CMD will focus its channel construction on second- and third-tier cities in China, distinguishing itself from domestic first-tier brand channels, effectively avoiding fiercely competitive first-line markets, and using their own strengths to impact their relative weaknesses. Place to achieve a multiplier effect.

The channel of the apparel industry has now occupied the top spot in terms of channel costs. No matter whether it is a relatively profitable tobacco or cosmetics industry or a multinational home appliance manufacturer such as Haier or Gree, the channel cost cannot be the same as that of the apparel industry. The low threshold high cost is a distinctive feature of the apparel industry. Cruel competition means that any clothing brand's channel expansion is to squeeze out others and squeeze in. After Y.CMD experienced the initial market test, it was highly recognized by franchisees and consumers. This is also the recognition of channel differentiation strategy for brand differentiation.
Yingcaimeidi (Y.CMD) 2012 Spring and Summer Online Merchant Joining:
Http://
Xiongxian Haixing Headwear Co., Ltd. , http://www.bdhats.com