As a group business expansion and extension, Shimangfen Plant underwear will reach a good strategic partnership with distributors to create a "win-win" relationship. With customer as the center, we will give consumers innovative and quality products. Marketing is the market Raiders weapon; thoughtful product design is to meet the fundamental market; fresh consultant-style service, an excellent means to retain customers; parity concept is the key to winning the market.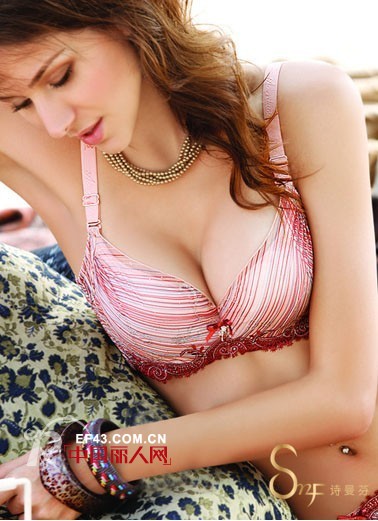 1, small underwear franchise stores for the hands of gold who have no desire to dream, the most suitable start small. Low investment, low risk, and headquarters will support a year, the implementation of preferential policies. After the accumulation and cultivation, and then transformed into plant lingerie, rich products, make up the supply, mining more wealth, after all, the first choice for micro-entrepreneurs. 2, plant underwear For a certain experience, there are ideas and minds of the operators, the professional plant lingerie model is undoubtedly quickly beat competitors, a unique choice in local shops. Coupled with the headquarters of professional knowledge training, marketing knowledge training, the operation of the road icing on the cake 3, the supermarket underwear experience counters have counters in the supermarket, do not worry no source, poetry Man Fen specially designed for the supermarket experience counters, and ordinary underwear counters must However, different, good and thoughtful professional services and diverse products, coupled with a unique brand concept, more favored, repeat customers and ultimately. 4, the environment elegant medium-sized plant lingerie downtown downtown section with an oversized storefront to create a perfect, romantic atmosphere, medium-sized plant underwear really serve the dream of women, where women can get friends more perfect, thoughtful, professional The consultant services, membership, regular promotions and promotions, are the magic weapon to retain customers. Schmitman will fully support the dealer and introduce special discount plans to allow dealers to easily have the wealth in a zero-pressure, zero-risk investment environment.
Items in this folder are including 100 cotton functional fabric, TC functional fabric and CVC functional fabric. some functions get from a kind of special yarn such like Anti-Static Fabric, some function gets from a type of multifunctional additives in finishing such like flame retardant fabric.
This folder is including 100 cotton dyeing Ripstop Fabric, TC ripstop fabric and dyeing CVC ripstop fabric in different proportion of polyester and cotton material. Such ripstop fabric has been well used for police uniforms, military uniforms, training uniforms etc. TC fabric means polyester content over 50% proportion, CVC fabric means cotton content not less than 50% proportion.
Ripstop fabric style: 1/1 plain weaving with part of double or triple yarns.
Dyeing fabric weight: 130gsm to 250gsm.
Fabric composition: 100 cotton, T/C65/35%, CVC50/50%, CVC55/45%, CVC60/40%.
Yarn count:16s to 40s single yarn or double.
Dyeing fabric width: from57" to 70", regular width is 57/8"
Weaving loom: rapier loom and rapier loom.
Dyeing method: Continuous dyeing.
Dyestuffs: Environmental disperse dyes and reactive dyes or vat dyes.
Fabric feature: superior strength in anti-tearing and anti-breaking.
Quality control: AATCC, ISO, China Standard.
Orders for our regular item and special construction are acceptable. Small quantity is acceptable with some additional charges
Ripstop Fabric
Ripstop Fabric,Nylon Ripstop Fabric,Waterproof Ripstop Fabric,Ripstop Polyester Fabric
Shaanxi Tongyu Industry And Trade Co., Ltd. , http://www.sxtongyu.com