At present, Hebei Xinji only has a few 200-type cotton enterprises engaged in the acquisition of seed cotton. Due to the shortage of seed cotton resources and the weak quality of the market, the purchase prices have fallen by a large margin.

On April 18th, the purchase price of local Grade 3 seed cotton was 4.00 yuan/kg (38% of clothing weight, 13% of moisture regain), the purchase price of 4th grade seed cotton was 3.90 yuan/kg, and the purchase price of unified flower was 3.60 yuan/kg (cloth fraction 36). %), a decrease of 0.20 yuan/kg from the previous period. Due to cotton companies' active purchase of quality-seeded seed cotton during the period of the State Reserve, the cotton farmers' sale progress was also faster than in previous years. Therefore, the seed cotton resources reserved on the market were limited in recent days, and the quality was mostly around Grade 5, and the cotton enterprises had acquired several thousand pounds per day.

As large-scale textile enterprises have purchased more cotton, small-area real estate cotton is only sold to some small textile companies. With the price of US soybeans falling sharply, the price of oil in outer discs fell sharply. The price of local cotton by-products rose steadily, the sales price of cotton oil was 9,200 yuan/ton, the sales price of cotton puddles was 2,100 yuan/ton, and the sales price of cotton linters was RMB 4,900/ton, cottonseed sales price was RMB 1.20/kg, both flat from last week. At present, the quality of cottonseed produced by the 200-type cotton enterprises is weak, the sales price is 1.15 yuan/kg, and the processing cost is 400 yuan/ton in accordance with the loss of 2%. The production cost of the 4th grade cotton is 17294 yuan/ton, and the level 5 is produced. The cost is 16,440 yuan/ton.

Affected by the global economic downturn, textile companies have not shown good changes, and cotton yarn shipments have remained sluggish. Although prices have remained stable, the number of transactions is still at a low level, and the mainstream sales price of comprehensive carded C32s is 26,500 yuan/ton. The mainstream sales price of combed JC40s is 31,000 yuan/ton. The purchase of raw materials is still bought with the use of, but most of the textile companies favor foreign cotton, real estate cotton sales is relatively difficult. Parcel 4 cotton price is 17900 yuan / ton, weak 4 lint price is 17,600 yuan / ton, good 5 cotton sales price is 16,700 yuan / ton, 5 cotton sales price is 16,500 yuan / ton; but real estate cotton sales channels Narrower, smaller textile companies also owed much price to sales, and the profit margin is relatively small; Xinjiang cotton prices at level 3 are 20,400 yuan/ton (since mention, with a fixed price), and the cotton price of Bingdan 3 is 20,600 yuan/ton, but The textile enterprises are in a sluggish economy. The transaction volume of Xinjiang's cotton prices is low; the sales price of Mali cotton is 19,200 yuan/ton (net weight of commodity inspection, self-raising, with ticket price), India's S-6 cotton price is 18,600 yuan/ton, SLM America. Cotton quoted at 18600-18700 yuan / ton, Pakistan cotton quoted at 17300 yuan / ton, are unchanged from the previous day, as the quota is not set time, a large number of foreign cotton is still stranded in the port, textile companies have been more favored outside the cotton, so The number of foreign cotton transactions that have been cleared in the library has increased since last week.

The local maximum temperature has risen to 26 degrees Celsius, but there have been rainy days in recent days. Soil moisture in the cotton fields has increased, which is conducive to cotton sowing. Preparations for cotton farmers are now ready for cotton planting. The farmers said that they can complete the planting in the next week.
Our world famous dreamy Fur Scarf are made from 100% real soft and fluffy Tibetan Lamb Fur Scarf.
All colors are professionally dyed. Tibetan Lamb Fur scarf is a luxurious fur that is incredibly soft, silky and curly.
Plus it has natural properties that will keep you cool in the summer and warm in the winter.
Fur length is over 4.5 inches. Each product is made from as few pelts as necessary to ensure consistency (fur length and density).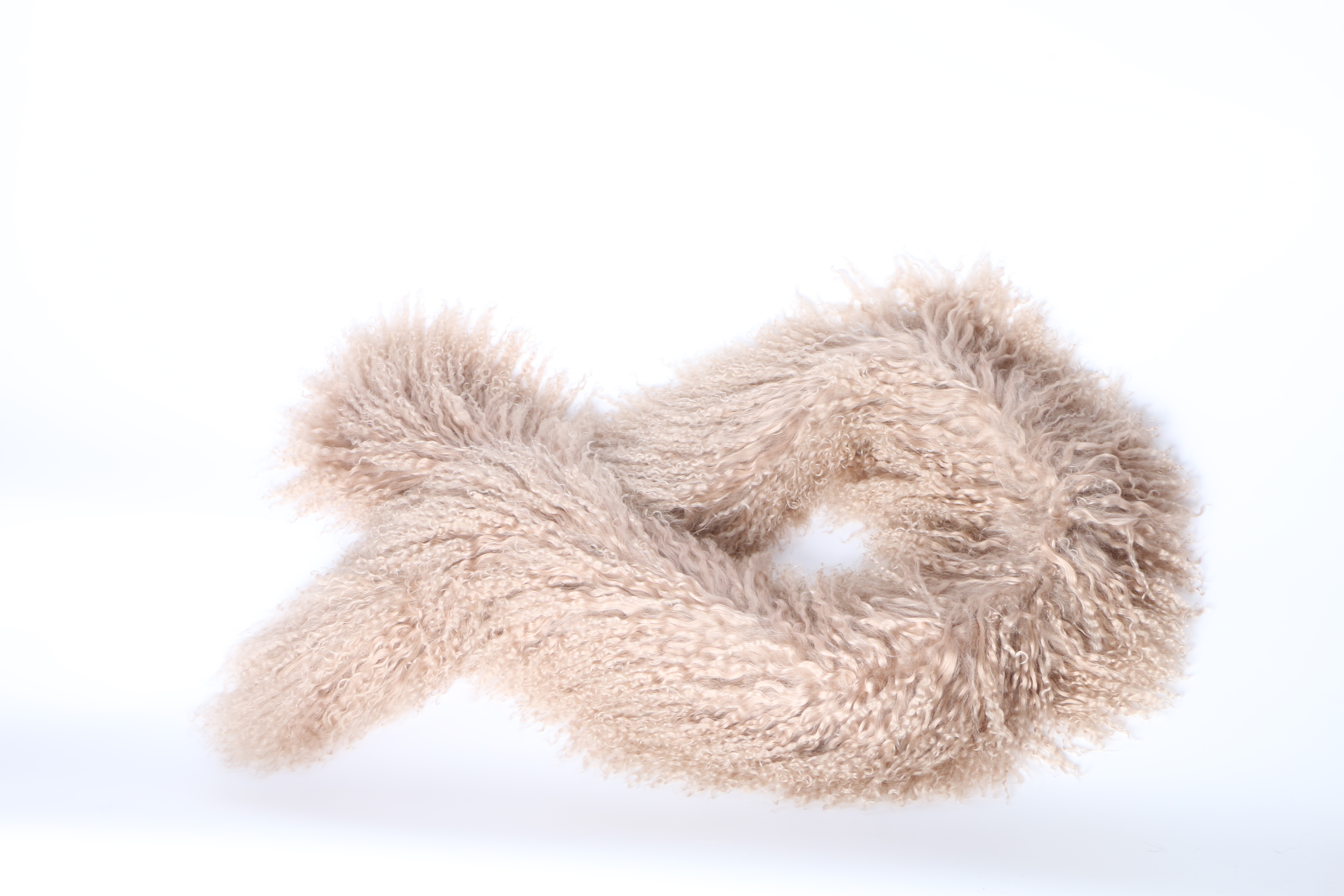 Fur Scarf
Fur Scarf,Real Fur Scarf,Fashion Fur Scarf
NINGXIA WUZHONG JINGYI FUR PRODUCTS CO.,LTD , http://www.nxjyqp.com