(This site) seemingly ordinary canvas shoes but has a non-ordinary magic, with a different single product, you can change a different style, or casual, or cute, or sweet ... ... in this colorful season, not necessarily Black or white, red, yellow, graffiti and other styles are also very colorful. How to create a sense of fashion canvas shoes? Take a look at the wonderful mix of street fashionistas.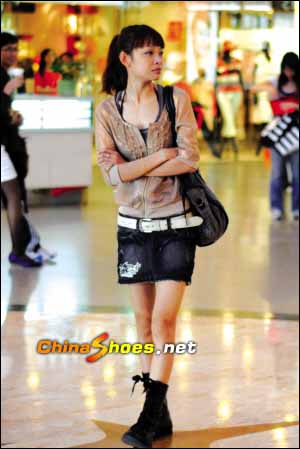 The high-top black canvas shoes are one of the classic styles, and although they have barely changed every quarter, they are still very popular. The high-top + black combination makes canvas shoes look more handsome. If you don't want your outfit to look like a "fake boy," you can learn this MM and use the feminine details to dilute its tough attitude. The sexy and dynamic index of the 20cm denim skirt on the lap is just right. The casual cardigan adds a bit of softness to the crease design of the chest, and it matches the high-top black canvas shoes. The white belt adds a sense of fashion.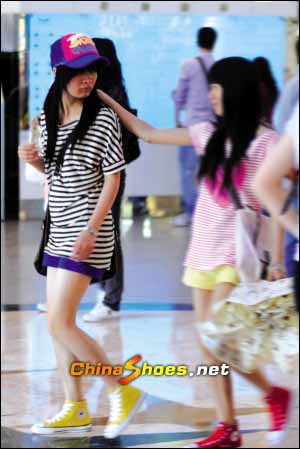 The sturdy canvas shoes are also popular among the students MM shoes. This type of shoes is most suitable for the spring and summer communication season, not cold and hot. MM's yellow canvas shoes are eye-catching in the picture, making people feel the bright summer. The long striped T-shirt is a popular item this season. With blue hot pants, it is very dynamic. The same blue cap and hot pants form an up-and-down echo, allowing the overall match to be both harmonious and focused. This dress is not only suitable for shopping, but also suitable for playing in the wild, feeling very energetic.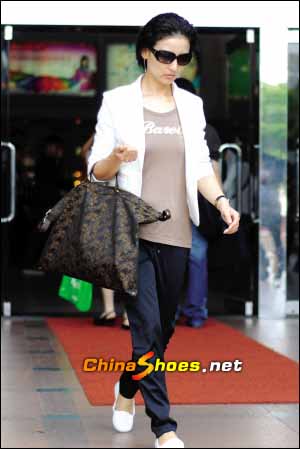 The canvas shoes in the picture are comfortable and casual. This white canvas shoes is a bit more mature than the canvas shoes with strap design. The overall combination of casual but very stylish, casual T-shirt + wide under the narrow turnip pants, very personal, and white suit jacket adds a bit of sexy. Exaggerated handbags give people the feeling of "tidal" and sunglasses.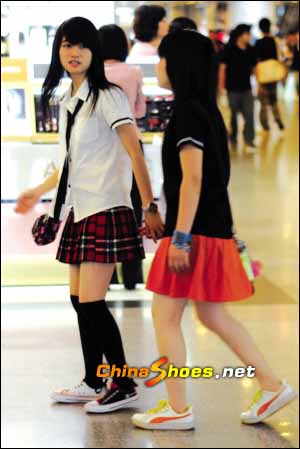 If you are a pure student MM, you can choose to graffiti paragraph canvas shoes, even more personality. In the figure, the outer side of the canvas shoes worn by the MM is black inside, while the tongue is red, and the combination of black and white red makes the canvas shoes more interesting, which is very suitable for the student MM. White shirts and checkered skirts, simple to create a college style, free to tie black tie on the chest is more aggrandizement of the college style. Don't forget to wear socks on your knees. It is a must-have item to enhance your "tidal taste".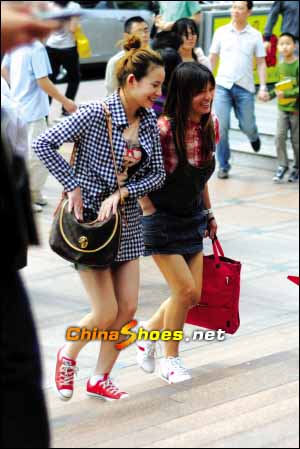 Red sneakers make people more energetic, denim shorts are very sexy, graffiti T-shirts are very personal, chest red box pattern echoed with red canvas shoes, become the highlight of the entire dress. Plaid shirt casual casual but it does not feel tacky, but more than a casual. And in this time of morning and evening when the temperature difference is large, this long-sleeved shirt is very practical, allowing you to have both temperature and demeanor.
· "Bai Xia Girl" likes to wear on the upper foot
· Rejecting ugly rain boots The most IN patent leather shoes are your rain
·Admiralty body waterproof shoes make travel more pleasant
·The smart men wear comfortable shoes with comfortable feet to fly
·New Balance leads the tidal wave father to record
·[Shoes · Will] 23-year-old signature shoe is very show?
· Natural Kings, exclusive 70 year old Danish Humvee shoes
· Cats and shoes fire? Every girl should have a pair of Hepburn
·The white dress is not "small white"
·Pleated skirt with what shoes with different wipe out
Chain Link Bracelet,Silver Chain Link Bracelets,Chain Link Bracelet for Girls
COYA Jewelry Co., Ltd , http://www.szsteeljewelry.com