On April 26, No.1 Dongfang Road, Linhai City, Taizhou, Zhejiang Province was crowded. Despite the heavy rain, the scene was still crowded with traffic and the flow of people was like the sea. The hustle and bustle of the scene was caused by the opening of Linhai Yintai City.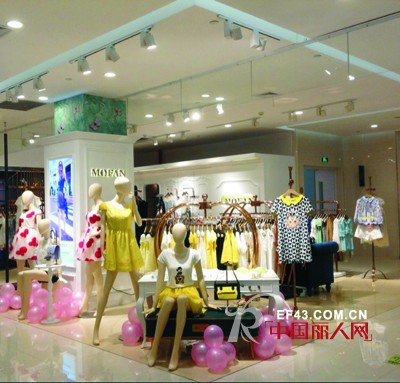 This has a total construction area of ​​170,000 square meters of shopping centers, first-tier brands competing settled, MOFAN naturally ranked in this known as "Linhai's premier fashion shopping paradise" shopping center, the same period costumes debut, an area of ​​70 square meters .
The MOFAN store is the second in charge of its opening in Linhai (first store: No. 340 Renmin Road, Linhai City). Its confidence in entering the Linhai Central Business District comes from MOFAN's romantic and refined Clothing products and leading professional service quality. MOFAN to the surrounding public can bring a new fashion trend of shopping experience.
Taizhou Linhai East Avenue on the 1st Intime City F021 MOFAN counter invite you personally into the store appreciation!
NANJING BOVOTO INTERNATIONAL TRADE LIMITED COMPANY , http://www.jannybbclothing.com