This February 14th, this site , was once considered to be difficult to ascend to the elegant sports shoes in the early spring of 2014, but occupy the headlines of the major fashion section with lightning speed. At the just-concluded Chanel Haute Couture Conference, Galerie Lafayette Karl Lagerfeld also directly turned the show into a world of sports shoes. He presented the audience with Chanel high-definition girls who wore sports shoes, and their high-defining elegance and movement. The crazy mix-and-match look really avant-garde, so that sports shoes suddenly upgraded from a small role in the difficult situation to "high on the big."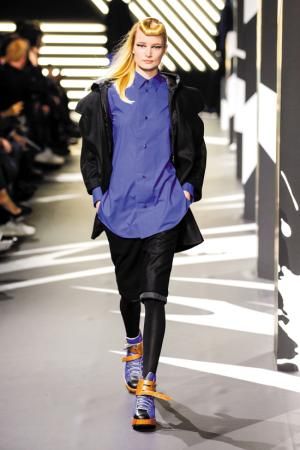 Men's wear week Y3 show fashion show in Paris 2014 autumn and winter, model interpretation Y3 hit color sneakers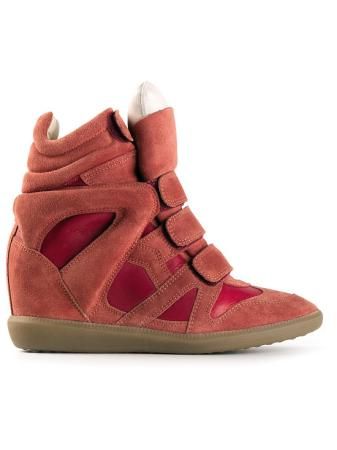 (ash)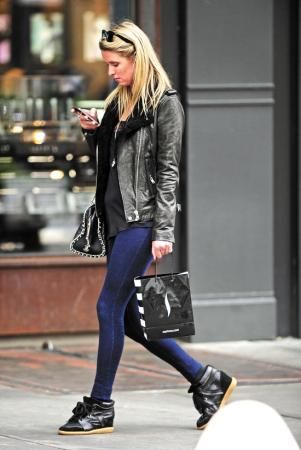 Nicky Hilton uses a motorcycle jacket with sneakers to highlight the streets
Not long ago, during the high-loading week in Paris, Chanel and Dior presented us with high-level sports shoes and lazy shoes on the T stage, completely subverting and counterattacking people's faith in fashion. Karl lagerfeld and Raf Simons decorated their sneakers with lace, flowers, and sequins to make them omnipotent. From casual jeans to elegant evening dresses, these sneakers can be perfectly matched. Obviously, today's sports shoes have been promoted to "beautiful beauty".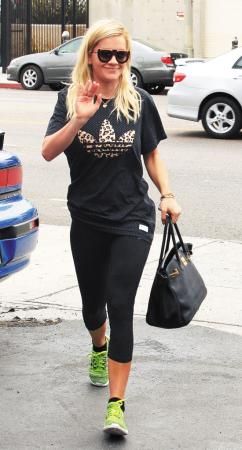 Rita Ora out of the street with black tee and black tights.
Fluorescent Green Sneakers Break Through The Dirty Dressup Of All Black Look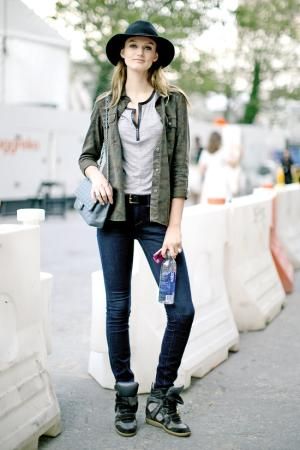 Supermodel Andie Arthur's dress with skinny jeans and sneakers appears in the street map
Mentioned sports shoes, you must mention the slope with sports shoes, this slope with the sneakers at first glance seems to be a bit nondescript, but it has become a favorite of fashionistas and stars of a single product. Madonna wore wedge-inspired sneakers during the world tour. After the popular days, Beyoncé also wore slope-shoe sneakers during the opening ceremony of the SOHO store in New York. Faye Wong, Kelly Chen, and Yang Mi were also photographed wearing a wedge. The sneakers were photographed for various occasions, and the wedge sneakers they wore came from a brand called ASH. Wedge Sneakers takes the concept of "Comfort and Beauty" to the extreme.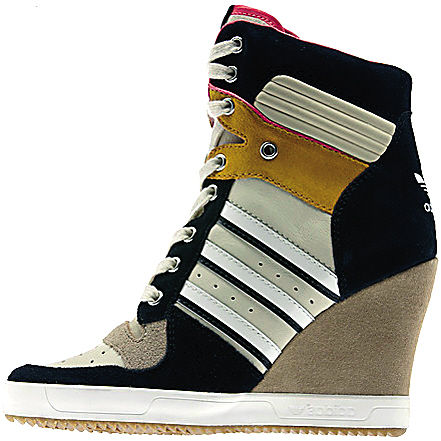 (Adidas)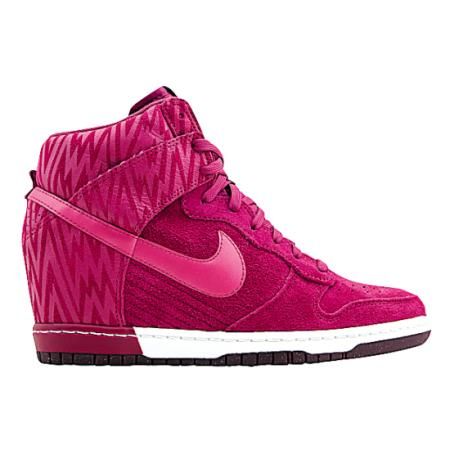 (Nike)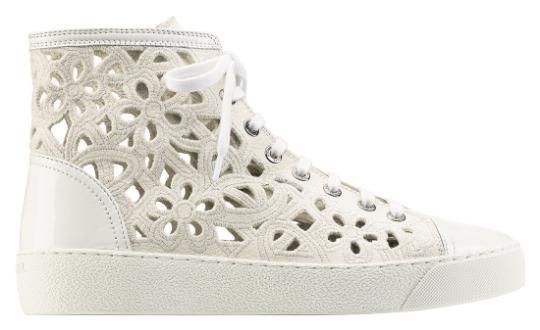 (Chanel)
Fortunately, the professional sports shoes brand has finally broken the traditional sports shoes design after the hot wedge sneakers, and have launched their own brand of wedge sneakers, although the ADIDAS, NIKE launched the wedge sneakers There are only a few models, but it is still a kind of progress. The fast fashion brands who know the fashion trends will naturally not miss this great opportunity to make money. Fast fashion brands such as ZARA have also launched their own brand of wedge sneakers. ( Cooperative Media: Shoes & Fashion Brands Global Fashion Brand Network )
·Summer came to this pair of sandals fire all the way female stars are
·Spring and summer shoes fashion shoe necessary color
Can't you know what to wear in canvas shoes except for Converse?
Erika Jayne appeared in New York in New York
·Corthay Fashion Men's Wear One Week
·The two spokespersons of CONVERSE will perform with CHUCK 70
No longer wear sports shoes, we are old
·Pearl shoes open and catch the eyes every second
·Who said that the white shoes were out of date? Yang Mi, baby, and Wang Zuxian
· Look at what shoes Adrianne Ho recently wore
Super Poly Fabric,Poly Knit Fabric,Polyester Taffeta Fabric,Printed Polyester Fabric
CHANGXING HUALONG SILK CO.,LTD , https://www.cxhualongtextile.com