FRENCH FASHION GROUP has a R&D and production base with a building area of ​​nearly 300,000 square meters. Its headquarters is in the romantic capital of the world - Paris, France. It owns KARLA DESIGN and RUNWAY. , Hong Kong Shinsei Co., Ltd., Mexilai Fashion (Guangzhou) Co., Ltd., Messile Textile (Shanghai) Co., Ltd., and Shanghai Shiduo Textile Co., Ltd., have MYOKIE, MY CALLECTIAN, KARLA, MISS YOU, MISS OLAYA and many other international companies. famous brand. Mei Ya Qi Women's Join: http://

MYOKIE Aaron Women's Women's Autumn/Winter 2012 New Product Launch Conference March 17-19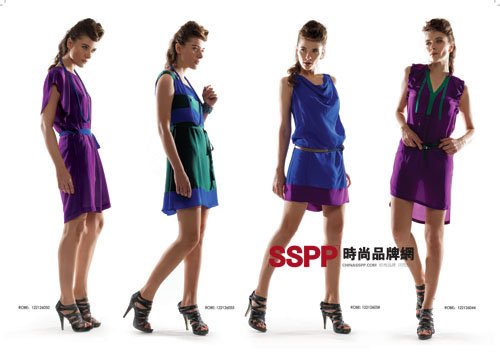 MYOKIE Aaron Women's Women's Autumn/Winter 2012 New Product Launch Conference March 17-19
Since its establishment more than 20 years ago, the Group has owned its own image store in 24 countries in the European Union. Major markets include France, the United Kingdom, Italy, Spain, Norway, Denmark, Sweden, Germany, Finland, the Netherlands, Russia and other markets. The Group strictly implements the ISO9001 international quality management system standards and fully implements ERP system management. At present, it has formed a powerful marketing network in China.

FRENCH FASHION GROUP has designers all over Europe. The design studios are located in Paris, Milan, Italy, and other fashion gathering places. The product R&D team has a scale of more than 100 people and has always stood at the forefront of the world trend, shaping fashion for urban women. Perfect image.

For more than 20 years of development, the Group has always adhered to the development ideas of striving for progress and excellence, focusing on the needs of the market, focusing on the research and development of products, and strengthening the cultivation and management of talents. We firmly believe that with the joint efforts of all partners of the Group and all my colleagues, the French fashion group (FRENCH FASHION GROUP) will surely become a leader in the fashion of Eurasia.
In 1988, DANIEL and SOPHIE founded the French Fashion Group in Paris. In the same year, they opened the first MYOKIE store in the center of Paris, France.
For more than 20 years, the MYOKIE brand under the leadership of DANIEL and SOPHIE couples has become a fashion brand and a beautiful woman with a distinctive French romantic style.
In 2007, the MYOKIE brand officially entered China. The MYOKIE brand brings aesthetic style and creativity to the Chinese fashion world and is recognized and loved by many fashion women.
Since then, the stylish butterfly has been performed here, and the dream of fashion begins here...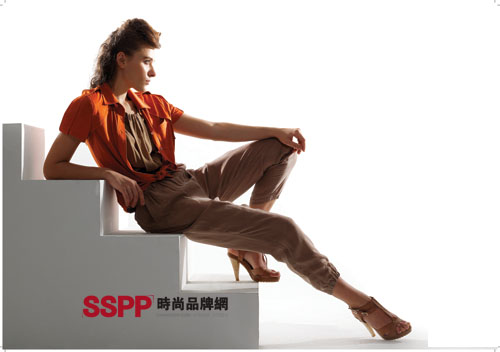 MYOKIE Aaron Women's Women's Autumn/Winter 2012 New Product Launch Conference March 17-19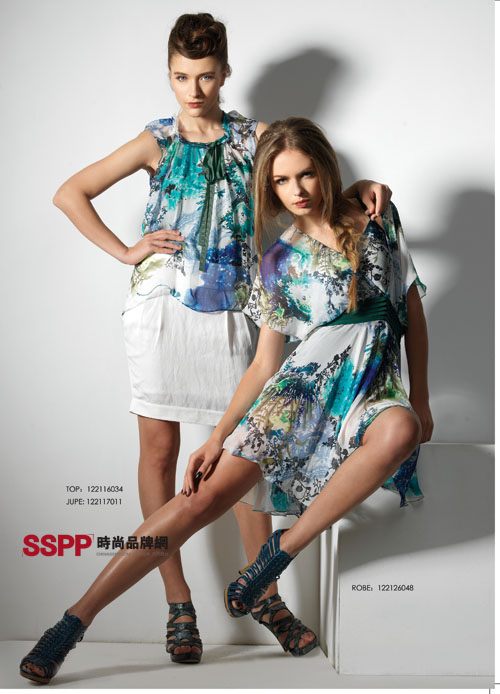 MYOKIE Aaron Women's Women's Autumn/Winter 2012 New Product Launch Conference March 17-19
Brand Positioning
Brand style positioning: fashion and elegant - simple atmosphere - professional and handsome
Brand color positioning: classic black, white - elegant rice, camel - international fashion color
Terminal store positioning: domestic first and second-tier cities, high-end shopping malls, mature business district, street shop
Target consumer group positioning: urban women who pursue the fashion trend with individual life philosophy
Target consumer group mental age: 25-38 years old (extended age 38-45 years old)
Target consumer groups: / With a stylish aesthetic taste / With a stable economic foundation / The constant pursuit of fashion brands
Focus of the target consumer group on the brand: Focus on the quality of the fabric and exquisite production process/Design of fashion styles/ Focus on brand image and service
MYOKIE official website:
MYOKIE Women's Affiliate Agency Project: http://MYOKIE/
Mei Ai Women's Women's Affiliation Phone
Mei Ah Yi Women's Mobile Phone Mr. Li
Bottle Opener,Bottle Opener Wooden L,Bottle Opener Wooden L,Stainless Steel Bottle Opener
GLOBE WORLDWIDE DISTRIBUTION LTD | YI FENG TRADING (GUANG ZHOU) LIMITED , http://www.globe-products.com